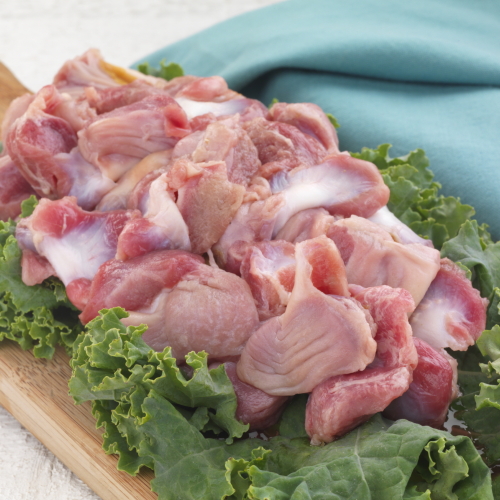 Not everyone agrees on organic diets. Some people believe that the laws for organic foods aren't strict enough to make them a really healthy choice. Some people argue that GMO foods really aren't that bad for you. Right now, there really is no definitive proof of who is right and who is wrong. 
If you have chosen to eat organic already, or you have just been thinking about giving it a try, here are some reason you should go for it.
Antibiotics/Hormone/GMO Free
Farm animals that have been raised organically do not get antibiotics or rbGH, which is bovine human growth hormone. They also don't get pumped full of any other drugs which then get in your system when you consume them. These animals also are not fed any foods that have been genetically modified, but rather, they are fed corn that has been certified organic.
Raised Healthier
Farm animals that are raised organic live in healthier environments than the alternative. They eat more nutrients and they may even get a lot more outside time than other farm raised animals that are crammed too many in a cage. There healthier lifestyle is another reason they don't need antibiotics. Most farm raised meat animals are given antibiotics because they are more likely to get sick in small quarters with too many animals in cages together.
Allowed to Graze
Not all organic meat comes from free range animals, but those that are get a wider and healthier diet. What you eat determines your own health, so eating an animal that eats healthy is healthier for you. Not only do they get fresh air and get to graze in nature, free range chickens enjoy bugs and grubs which help fatten them up.
Less Chemicals Used
On an organic farm they don't use synthetic pesticides or fertilizers on the food or even on the land. These pesticides can get into the fat of the animal and then into your system when you eat it. That's why eating organic animals reduces the amount of chemicals you are exposed to. It also reduces the amount farm workers are exposed to.
There are many more reasons than these that make organic meat a healthy diet option, but these are just a few of the ones that should help you make the right decision or to confirm that you should keep eating organic if you already do.
Organic eating isn't a fad for most, but no matter how you choose to eat there will always be someone out there that argues with you on your beliefs. Even if organic isn't the best, it seems like it can't hurt to eat less chemicals and eat fresher food choices.